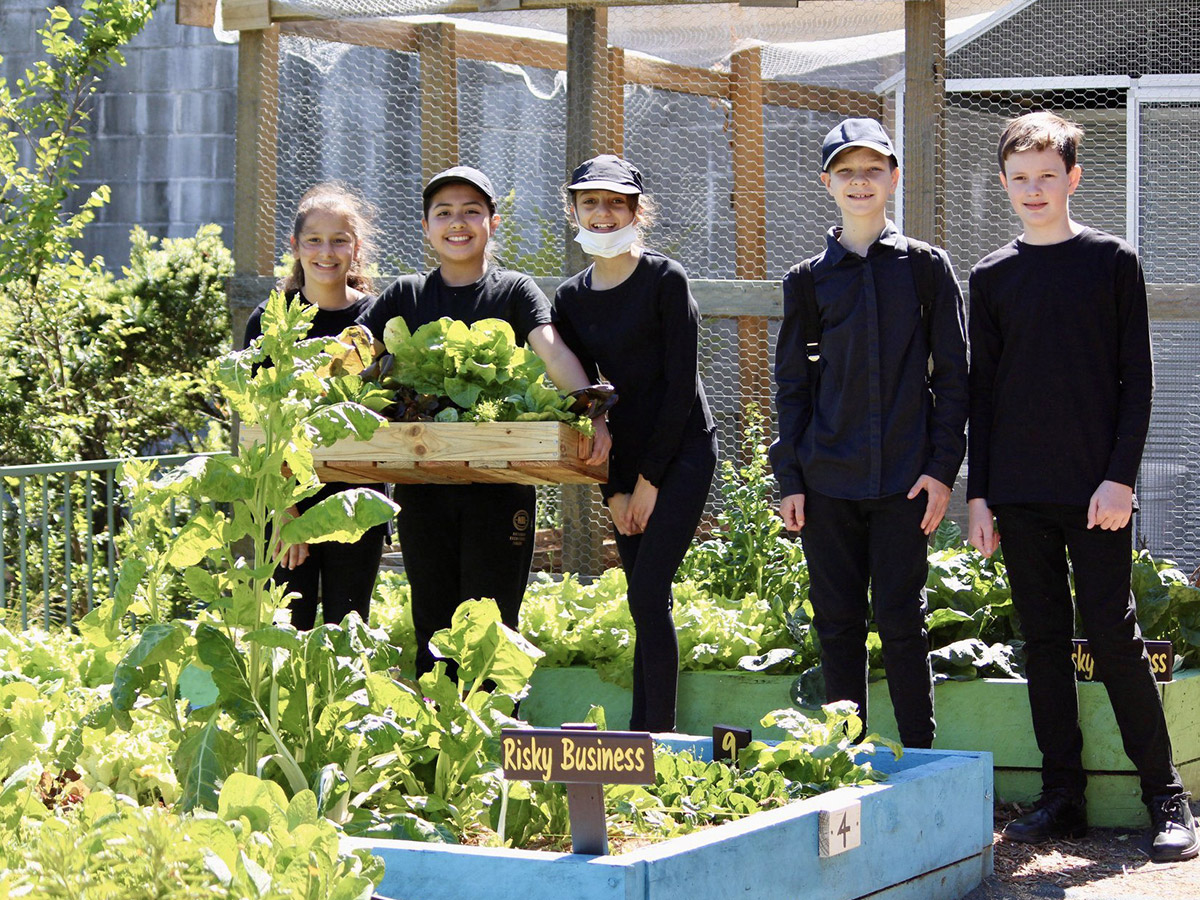 Plants, gardens, veggie patches, chickens - growing your own organic produce and learning about the environment and sustainability has never been so popular!
With Spring well and truly underway, school gardens have been transformed into thriving ecosystems not only abuzz with fruit, vegetables, plants and insects but also with entrepreneurial students keen to grow their fresh produce into big business.
At St Monica's Primary Richmond, the school gardening group has had a busy term exploring a range of opportunities to not only utilise their produce but to fund further gardening endeavours at the school. Their recent 'Old Fashioned Lemonade' stall was a hit with students but it is their weekly produce stall that is particularly popular with the parents.
Principal Melissa Beggs said the weekly growers market is led and run by the students and she is impressed with how they have developed their big ideas to deliver fresh produce opportunities to the school community.
"They have managed all aspects of the gardening venture and worked together to ensure the garden is well prepared and maintained," Melissa said. "They also continue to strive for new ways to attract customers and improve upon their efforts, including a 'flash sale' growers market at the end of term to sell off beetroot, herbs, lemons and spinach before the holidays."
It's all about the chickens at St Bernadette's Primary Castle Hill. They are so popular that the Year 6 students have even participated in a comic competition as part an ongoing story about the adventures of their chooks Chicky, Bobbie and Chikille O'Neal.
The entrepreneurial Year 6 students have also created their own 'click and collect' restaurants linked to their classroom learning called 'Risky Business: Paddock to Plate'.
"Working in teams, students have created their own restaurant plans, developed a healthy menu, worked on financial and marketing issues, grown and harvested produce from their garden and created delicious, healthy and sustainable meals for their parents and family members," said Principal Bianca Cooke.
With lunchtime menu offerings including hokkien noodle stir fry, san choy bow, spinach pesto pasta and pad see ew the students are proving themselves to be master chefs in the making!
---
There are so many more photos and stories of schools doing great things with their gardens. Enjoy the photo gallery below to see a range of beautiful garden photos from across the Diocese.