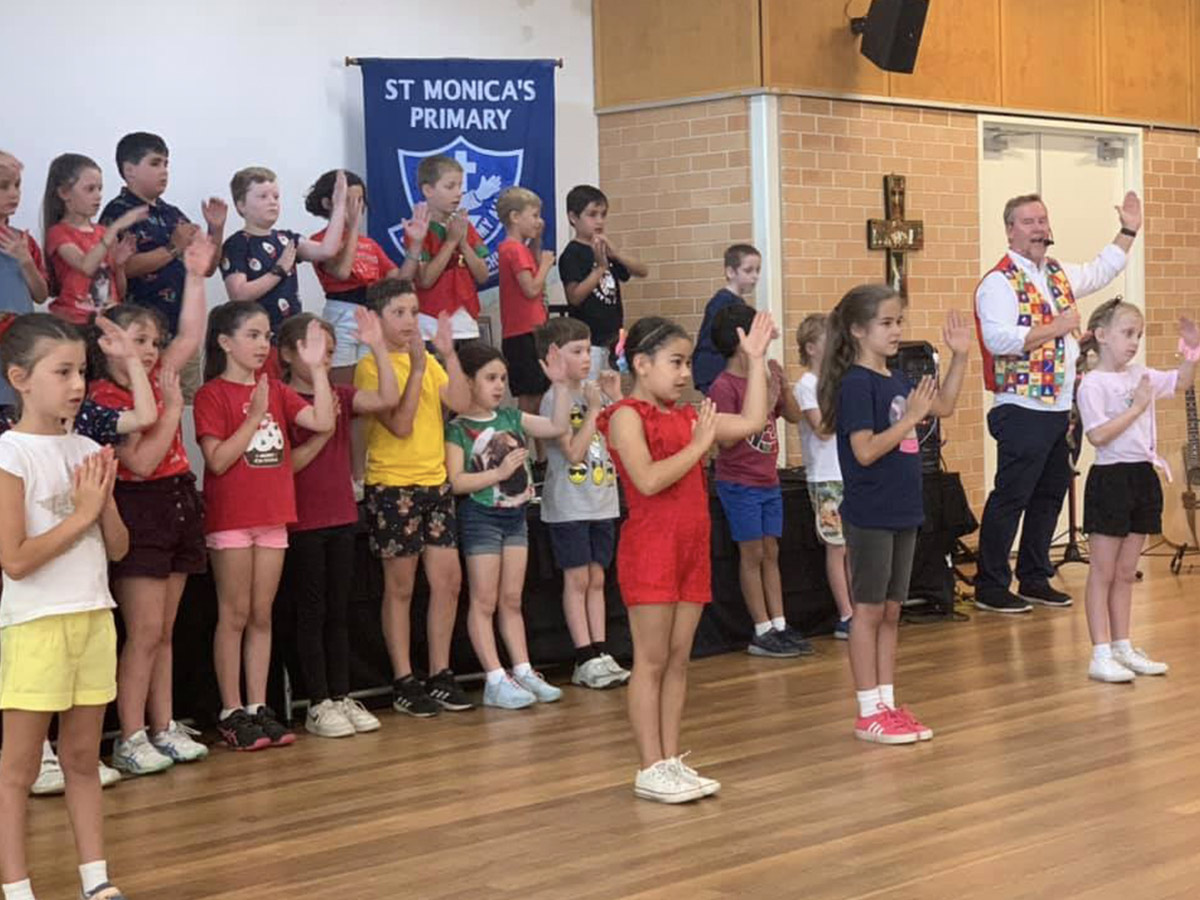 It was a Christmas carol extravaganza for the students of St Monica's Primary Richmond as they celebrated the festive season with music workshops and a concert led by well known Catholic musician Andrew Chinn.
Students from Kindergarten to Year 6 dressed in their Christmas best and spent the day in music workshops learning more about music of faith with Andrew whose talents are behind much of the music used in Religious Education and liturgies in Catholic schools.
St Monica's Religious Education Coordinator Leanne Ryan said it was a wonderful opportunity for the school considering that Andrew's workshops are typically booked out years in advance.
"Most of our school Masses and celebrations are filled with the music of Andrew Chinn," Leanne said. "It was a fabulous day with lots of singing, dancing and laughter and our students certainly shone with their talents and enthusiasm."
A former Catholic school teacher, Andrew founded Butterfly Music with a mission to provide quality resources to enhance the teaching of Religious Education and to create and perform music for celebration of liturgies in school and parish settings. For the last twenty years he has toured extensively around Australia, New Zealand and North America visiting schools and perished and sharing his faith through music.
Year 6 student Jesse Harvey said it was a fun day and great to meet the person behind the music they know so well.
"It was amazing how Andrew Chinn could remember all of our names," Jesse said. "He made everyone feel the spirit of Christmas! I really enjoyed dancing and shimmying to all of his songs."
Watch some of the beautiful student performances from the day
Learn more about St Monica's Primary Richmond