JOIN OUR WARM AND SUPPORTIVE COMMUNITY
We're committed to making every child feel welcome and valued.
Learn more
Our story
Established in 1859 by Archbishop Polding, St Monica's Primary is one of the earliest Catholic learning communities to be founded in New South Wales. St Monica is patron of mothers and womanhood. Her love of God and family is a love that we strive to live out in our school's Vision and Mission.
Over the years St Monica's has seen many changes, with new buildings and upgrades to ensure our students receive a contemporary Catholic learning experience. More...
Principal's Welcome
Welcome to St Monica's Primary where we have been delivering excellence in education for over 160 years. St Monica's places student learning at the centre of all we do and we are dedicated to helping every child achieve. More...
Enrolling now
We warmly welcome new families to join our school community. Enquiries and enrolment applications for all grades are welcome any time of the year, although the main enrolment period is between March and May in the year before your child will start at our school.
Our story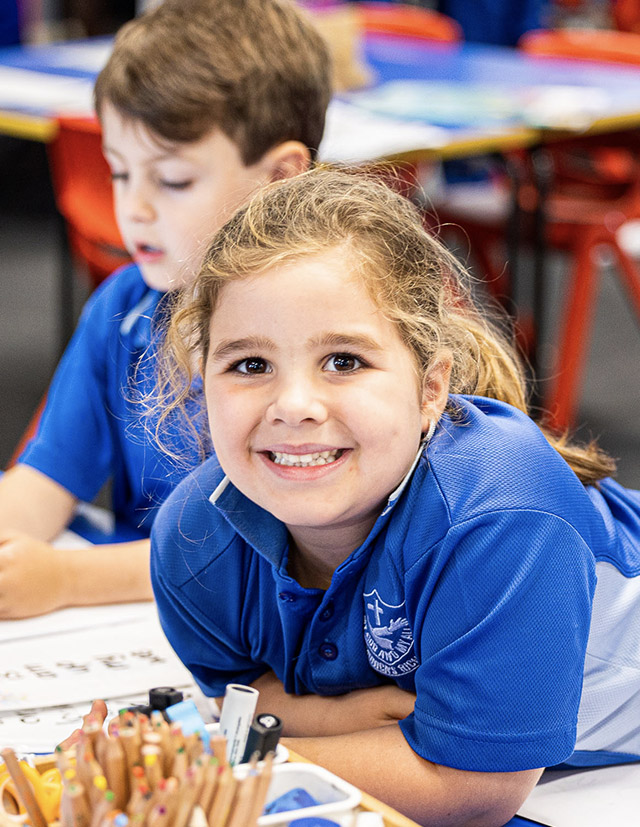 Virtual school tour
Our virtual tour is a great way to see our school's learning spaces and facilities at your convenience.
Virtual school tour