Facilities and Resources
St Monica's Catholic Primary provides modern learning spaces that support collaboration and enhance a variety of educational experiences.
The learning spaces at St Monica's are designed to enhance the learning opportunities of our students.
From the latest technology to flexible seating options and adaptable class sizes, students will learn how to work both independently and as part of a small or large group depending on the task at hand.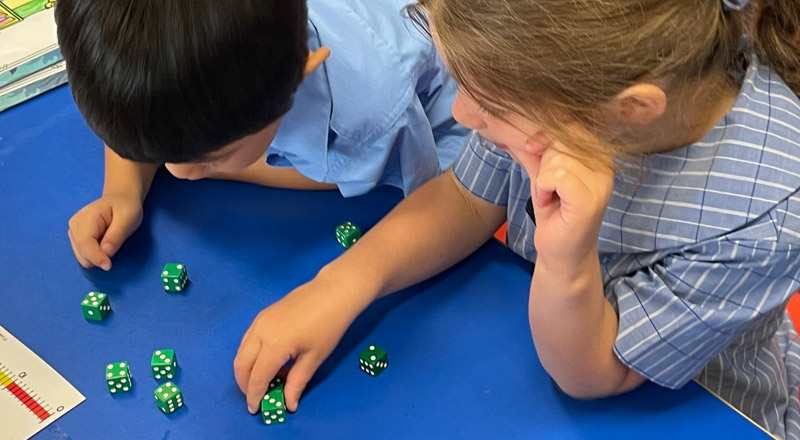 Take a 360° virtual tour
We invite you to explore our school facilities and discover what makes St Monica's a great place for your child.

Learning Spaces
We believe teaching is not confined to four walls, which is why we use a range of different spaces to engage students in their learning.
This includes a spacious, well-resourced library and multi-purpose hall. We are committed to providing each student with a learning environment that is engaging, empowering and reflective.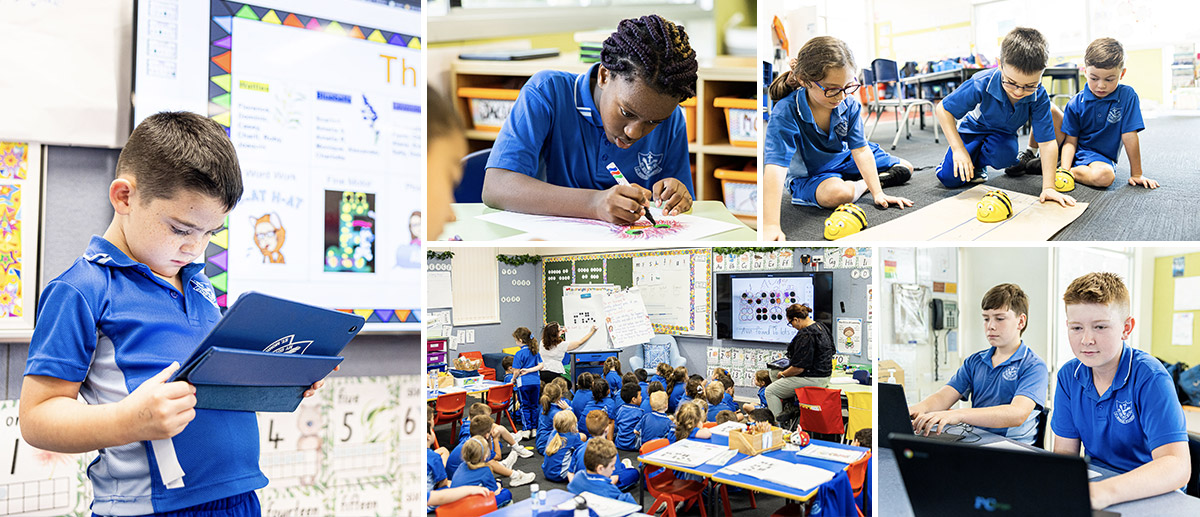 The learning spaces at St Monica's focus on developing the foundations of lifelong enquiry and love of learning. Our contemporary learning spaces are designed for up-to-date learning and to meet the needs of today's students. All learning spaces are air-conditioned for student comfort all year round.
The latest state-of-the-art technology is incorporated into each space to best support the students' learning. Students learn to work together and independently utilising equipment and technology that matches the task, fosters their creativity and encourages critical thinking and problem solving.
We are committed to providing each student with a learning environment that allows students to think critically, solve real-world problems and take responsibility for their own learning. St Monica's is also a host school for one of ten satellite classes supported from the Western Sydney School for children with Autism.
Specialised Areas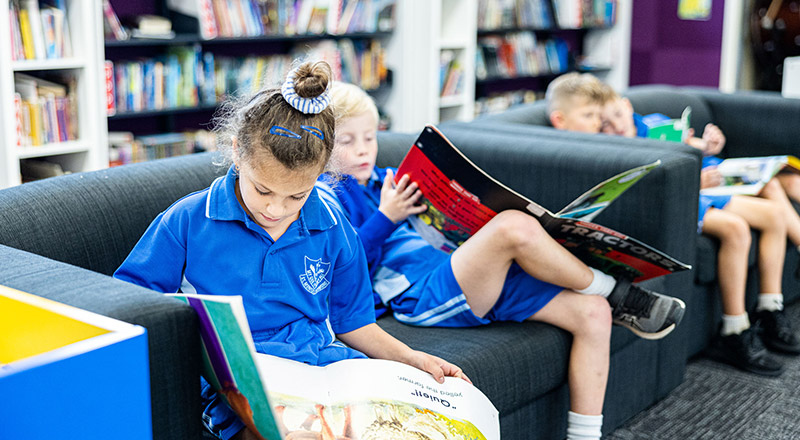 Our library is a favourite for all students who use it for reading, games, craft activities. Every class visits at least weekly to borrow books and develop their love of reading. It provides access to a range of resources that support and inspire purposeful learning.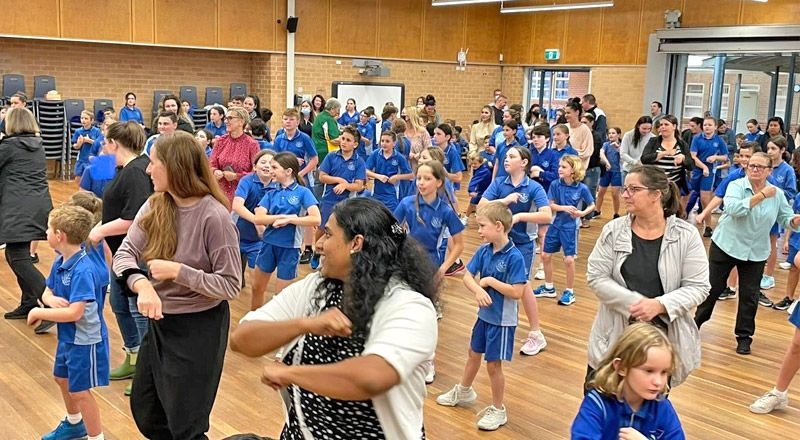 Our large hall complete with audio-visual equipment and kitchen facilities, allows for community gatherings, presentations and visiting educators for student programs.
Outdoor Areas
Students at St Monica's also enjoy making the most of the school's many outdoor areas. These include a large covered play area, as well as extensive grass areas for students to access during break times and for sport.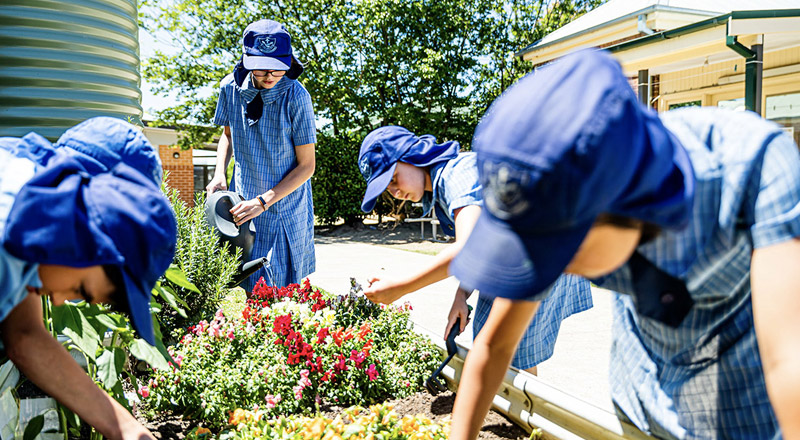 Vegetable Gardens and Orchard
Our spacious grounds allow us to offer students the opportunity to work in our own vegetable gardens and orchard. This hands-on learning helps support the children's interest and knowledge of our environment and sustainable living.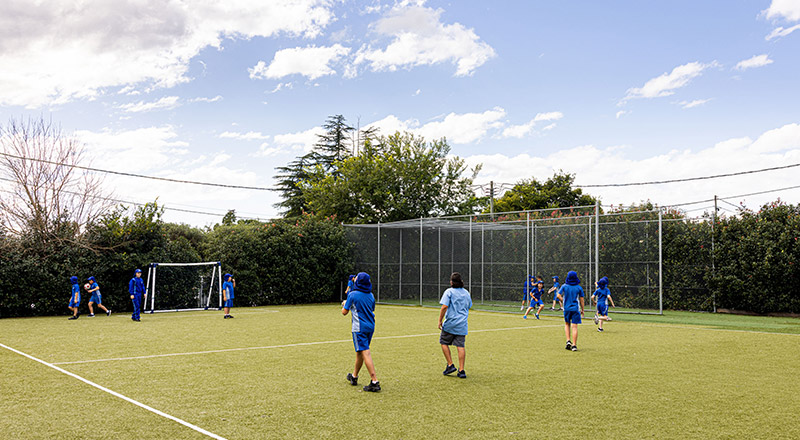 We strive to offer our children a range of activities and sporting opportunities that help to develop the whole person and our oval provides plenty of space for sports such as soccer and cricket.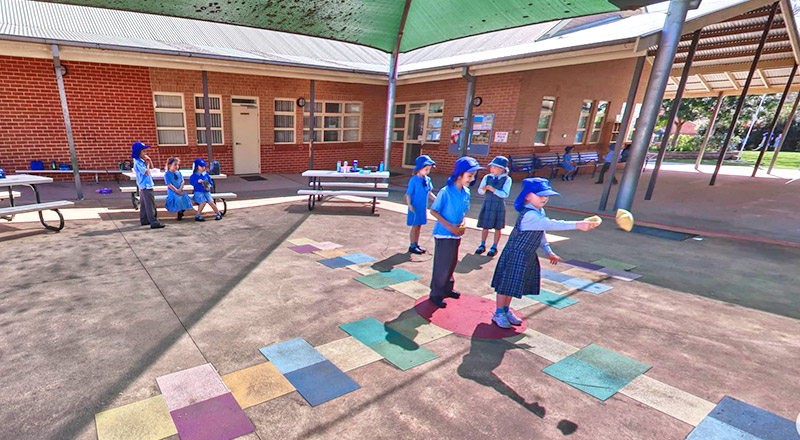 Our recreational area provides students with ample shade on sunny days, and plenty of space for active play or quiet socialising.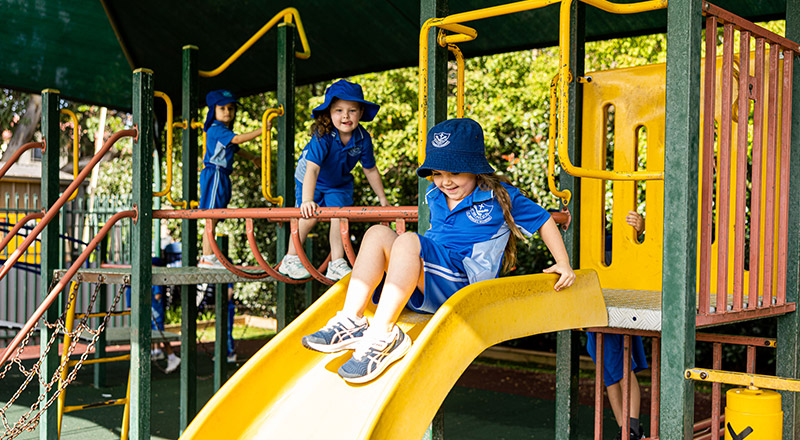 Many of our younger students enjoy playing on the equipment in our oval area. Undercover and with a safefall surface, this space can be used at any time of year.
Visit St Monica's Catholic Primary today!
See for yourself why we're such a great place to learn.