Beyond the Classroom
Extracurricular opportunities for students to unlock their creative potential, develop a talent or pursue a passion.
We help every student shine!
At St Monica's Catholic Primary, we believe it is important for students to pursue interests to find what they are passionate about. We give them exposure to a range of exciting opportunities to unlock their creative potential, develop a talent or follow a passion.
At St Monica's we are focused on becoming the best we can be.
We help every student shine!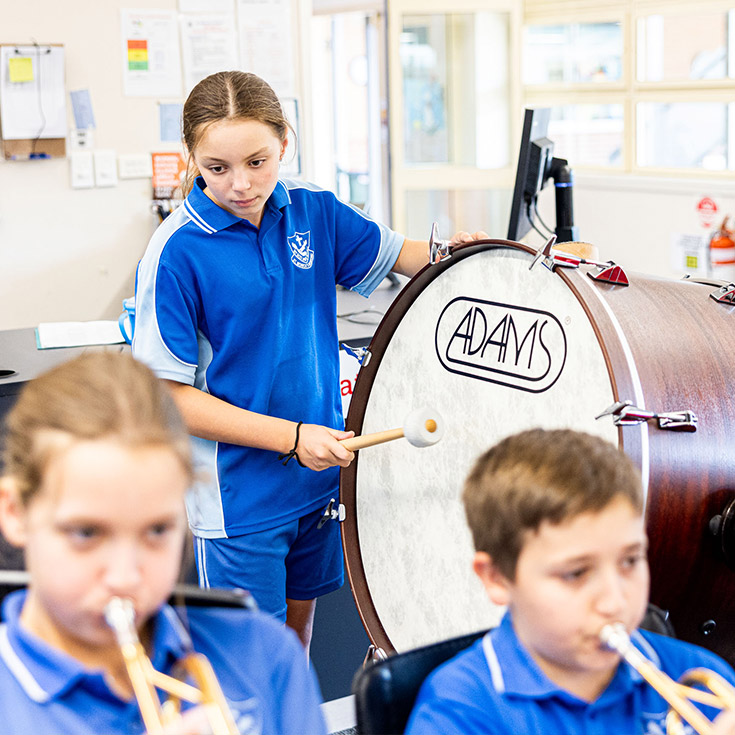 Here are some of the extra-curricular activities that may be offered at St Monica's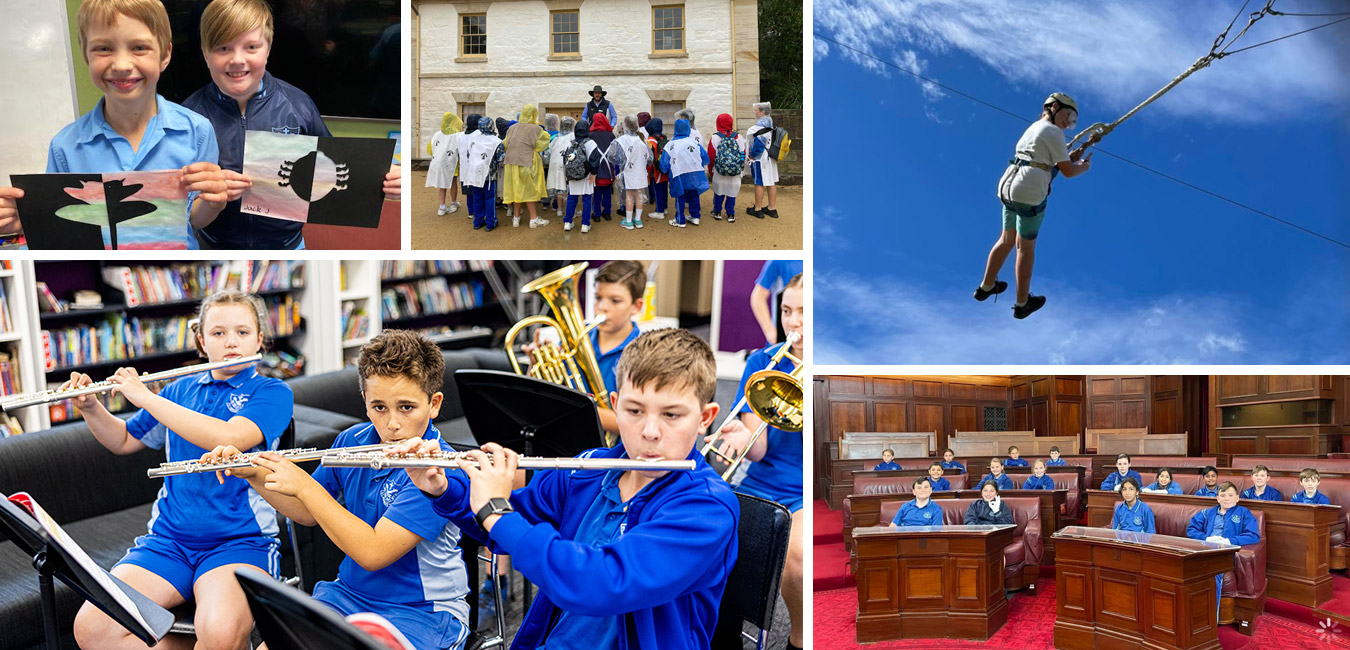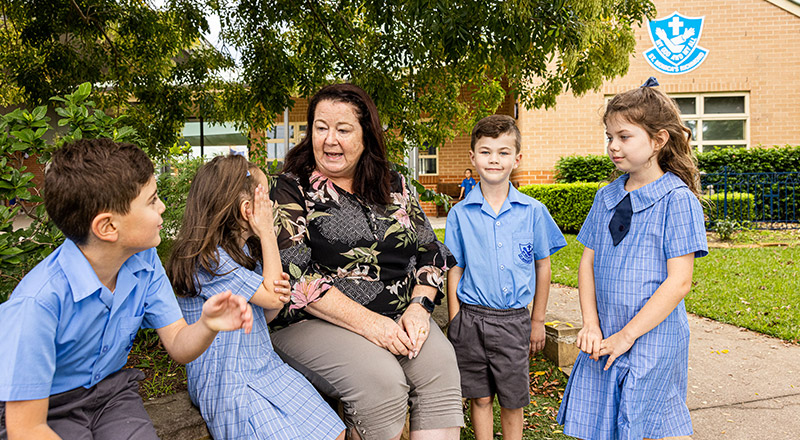 Two students from each class group are chosen to conduct class meetings and attend meetings to discuss possible school improvements and to give a voice to the student body.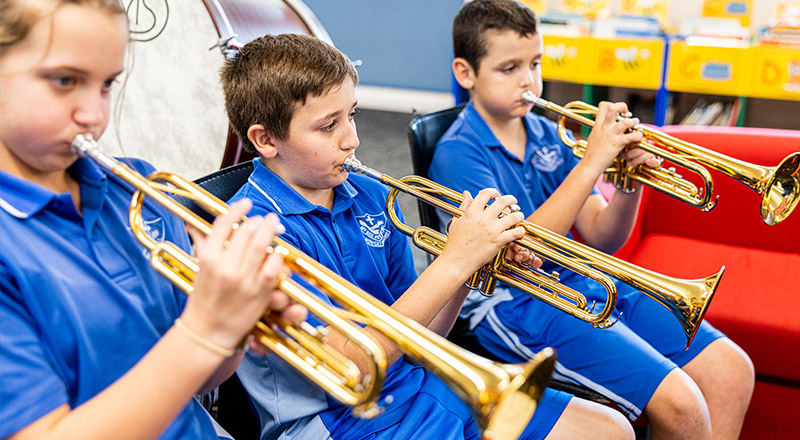 Each year the school participates in The Hawkesbury Show and showcases their interests and talents in a variety of student choice creative activities.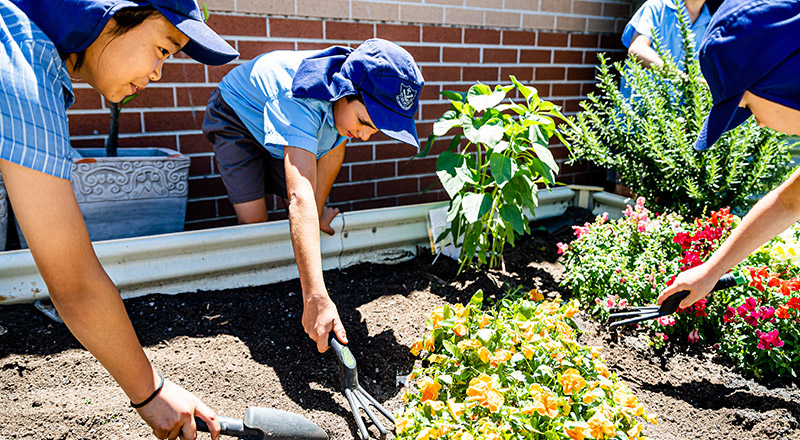 Led by the senior students the gardening club research, plant and care for the variety of gardens (vegetable and ornamental) and the school orchard. Produce grown is sold to the school community and used in the school canteen to support the ongoing needs of the garden group.
School Sport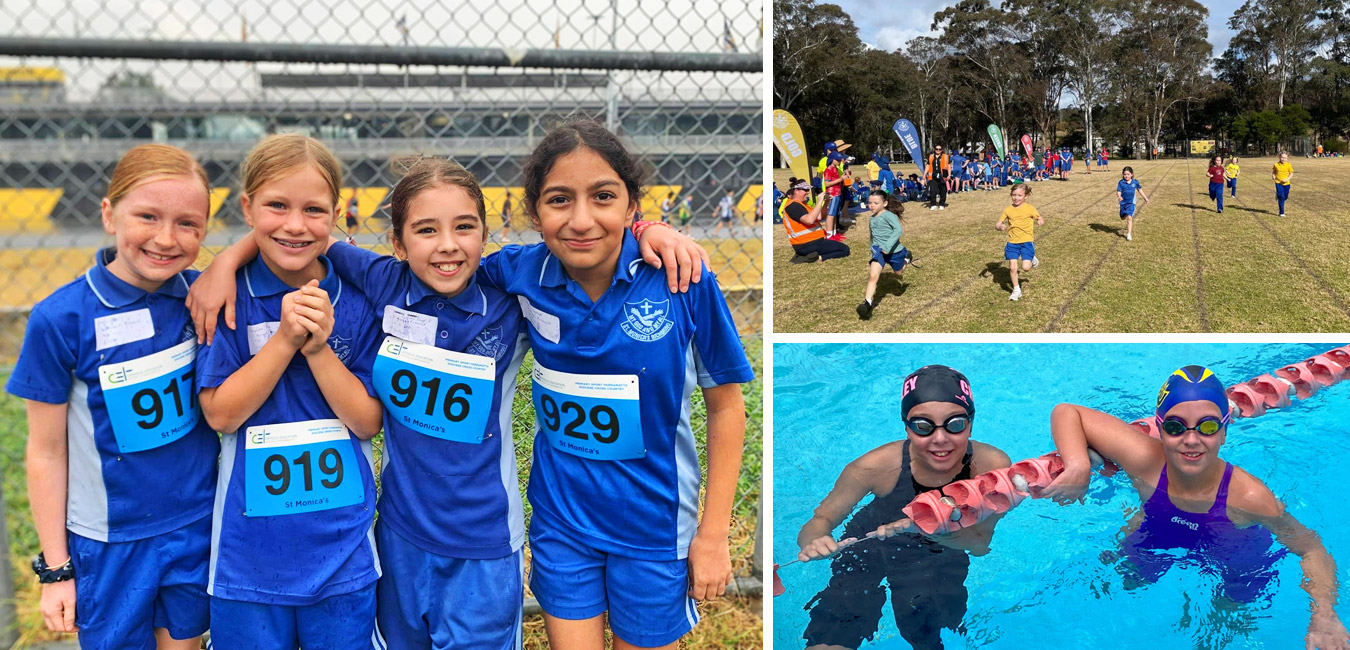 Sport is a valued part of a school's curriculum, contributing to the development of the whole child by providing opportunities for social, physical, emotional and moral learning. Participation, enjoyment and skill development are the cornerstones of school sport.
Representative pathways are also available through the Parramatta Diocese Catholic Primary School Sports Council, with students having the opportunity to try out for teams in:
Diving
Basketball
Tennis
Cricket
Touch football
Softball
Soccer
Rugby union
Rugby league
Hockey
Netball
Australian rules
Our school swimming, cross country and athletics carnivals provide a platform for students to represent the school at Zone, Diocesan, CPS, State and ultimately, National levels. Staff members also support the students' participation in local netball, softball, cricket and rugby league competitions.
Our specialist and class sports program are designed to develop sporting skills in a non-competitive, supportive learning environment.
Social Justice
Our students are offered a wide variety of local community activities to help develop a sense of pride, respect and responsibility for themselves and others. This positive participation and actions can be seen in how we interact and learn with one another, work collaboratively and take ownership of our behaviour as well as active involvement in faith-based experiences.
Students support charities and fundraising such as Red Nose Day, Daffodil Day, St Vincent de Paul, Hawkesbury Christian Church food drives, San Miguel, the local RFS and Bandana Day.
Social Justice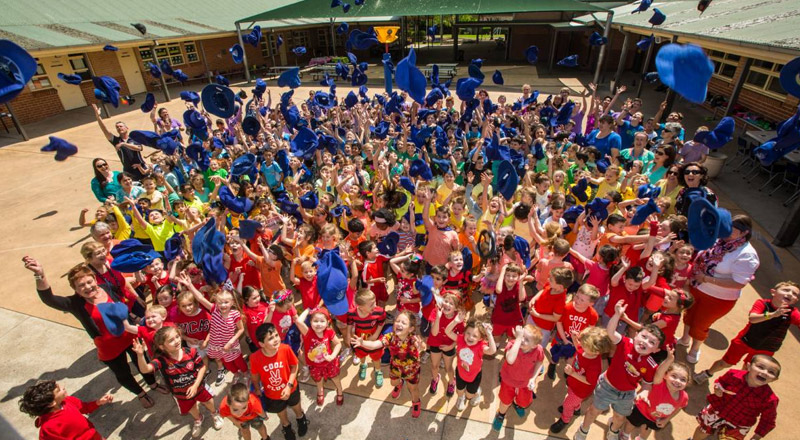 Camps and Retreats
Camps and retreats can be wonderful opportunities for students to develop independence, grow in faith, form strong friendships and make life-long memories!
Want an education that's more than just the basics?
Join St Monica's today for a holistic approach to schooling.