At St Monica's Primary, getting our students involved in a range of additional activities is seen as a vital part of a holistic education.
All children are encouraged to become involved at a level with which they feel comfortable, and to extend this involvement to realise the potential harboured within each individual. We are focused on allowing students to discover their own talents and providing opportunities for them to fully explore these, learning more than just the fundamentals.
Sporting activities (netball, basketball and soccer gala days, rugby league, rugby union, cricket)
Cultural activities (choir performances at school, parish fete and local nursing home)
ANZAC Day and Remembrance Day ceremonies
Extension activities (to cater for student interests and talents)
Choir - open to children from Years 2-6. The group is often split into a Junior and Senior Choir. They are encouraged to perform in a variety of activities including school assemblies, liturgies and performances within the local community.
Chess Club - students have the opportunity to learn the game of chess under the supervision of the teachers at lunchtimes and to participate in school competitions.
Creative Arts
Premier's Reading Challenge
Voice of Youth Public Speaking Competition
Academic Competitions e.g. Maths Olympiad, HSOL run by the Maths Association of Western Australia.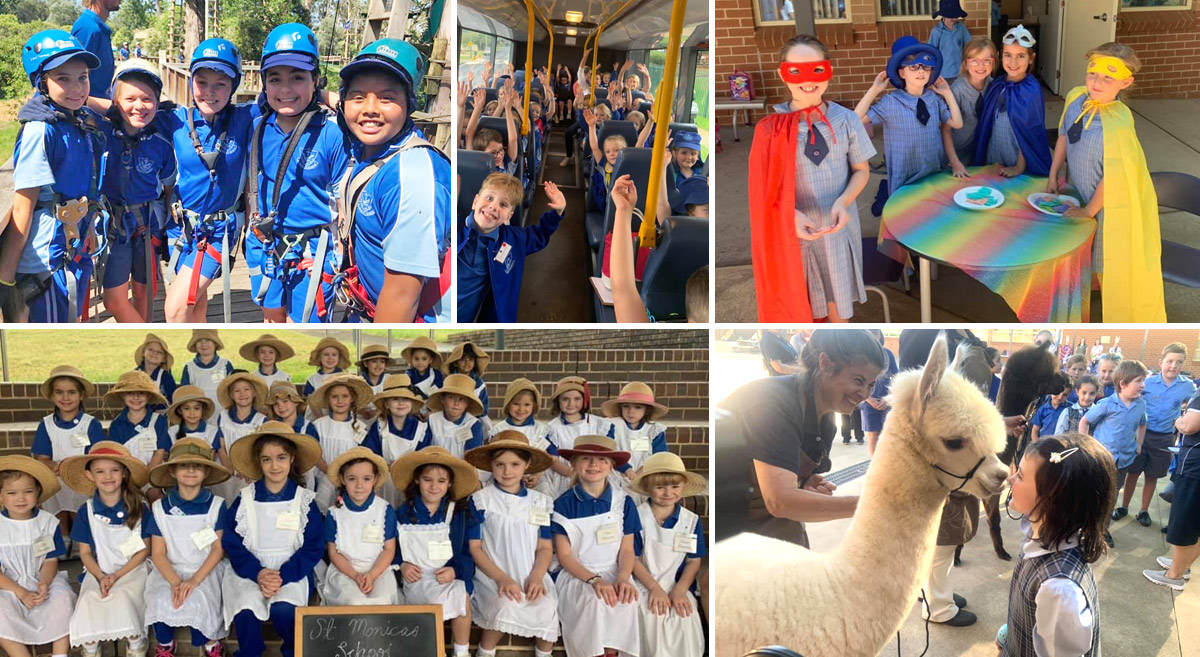 ---
Co-Curricular Activities
STUDENT REPRESENTATIVES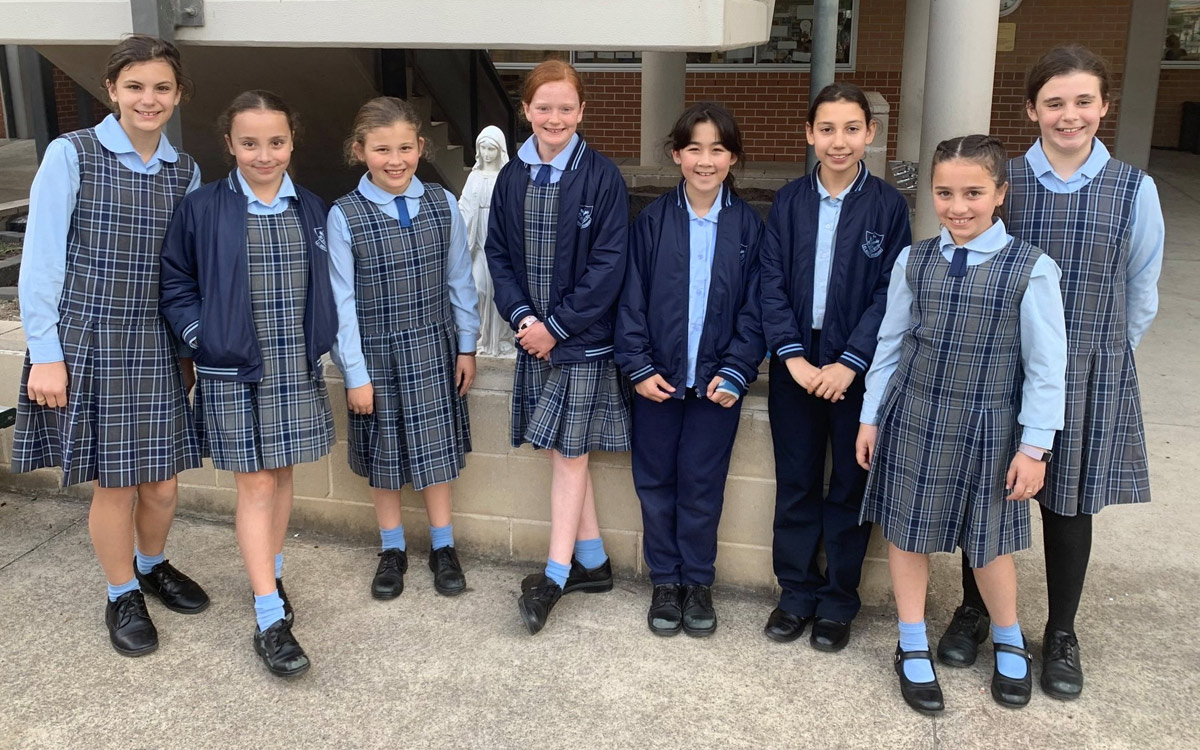 Two students from each class group are chosen to conduct class meetings and attend meetings to discuss possible school improvements and to give a voice to the student body.
COMMUNITY
OUTREACH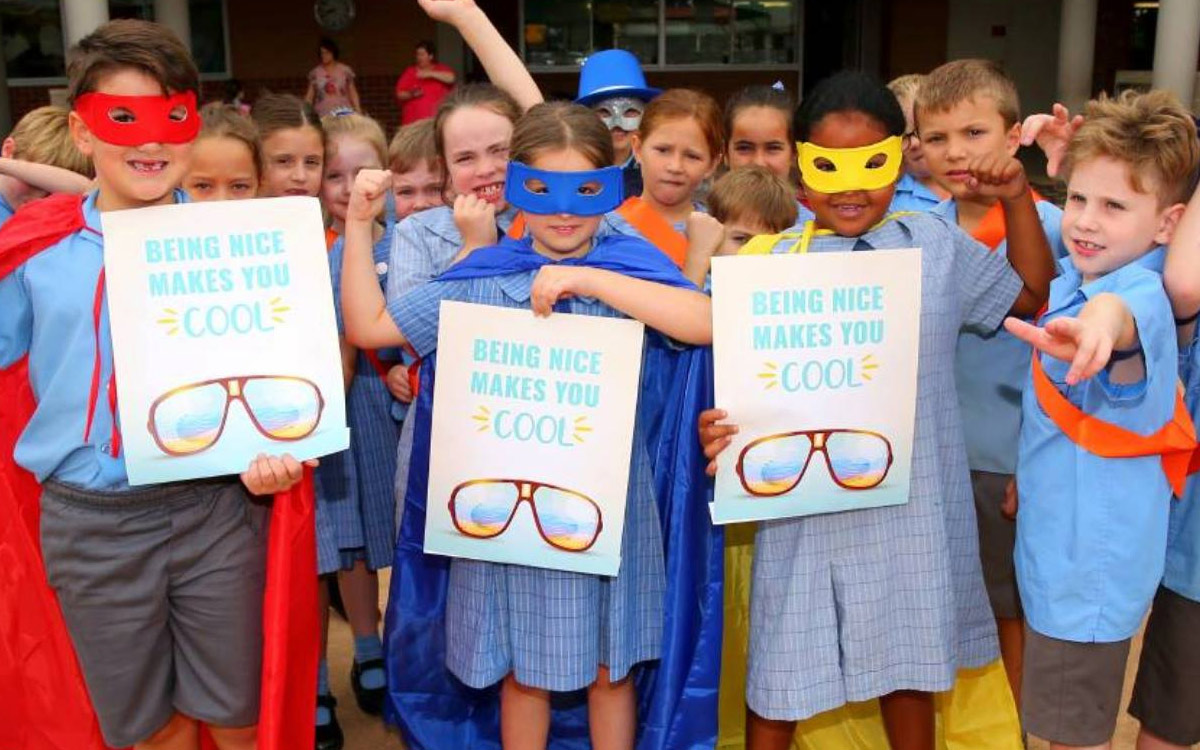 Students support charities and fundraising such as Red Nose Day, Daffodil Day, St Vincent de Paul, Hawkesbury Christian Church food drives, San Miguel,the local RFS and Bandana Day.
CREATIVE
ARTS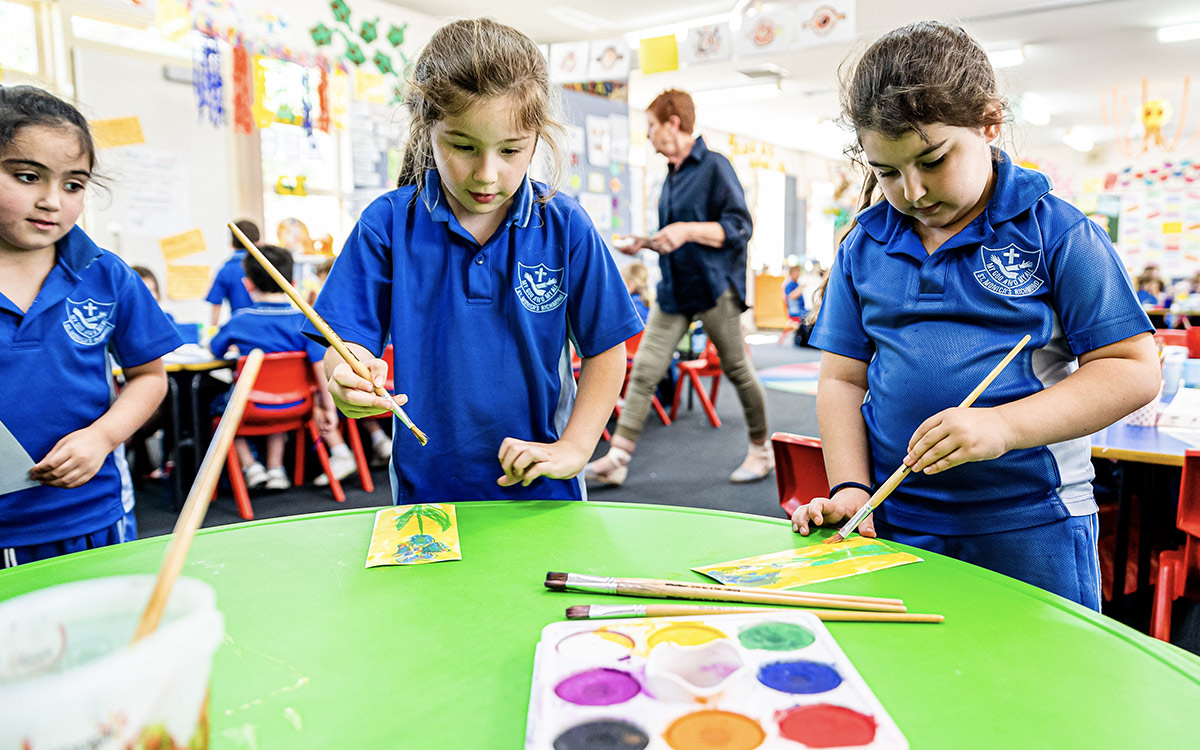 Each year the school participates in The Hawkesbury Show and showcases their interests and talents in a variety of student choice creative activities.
GARDENING
CLUB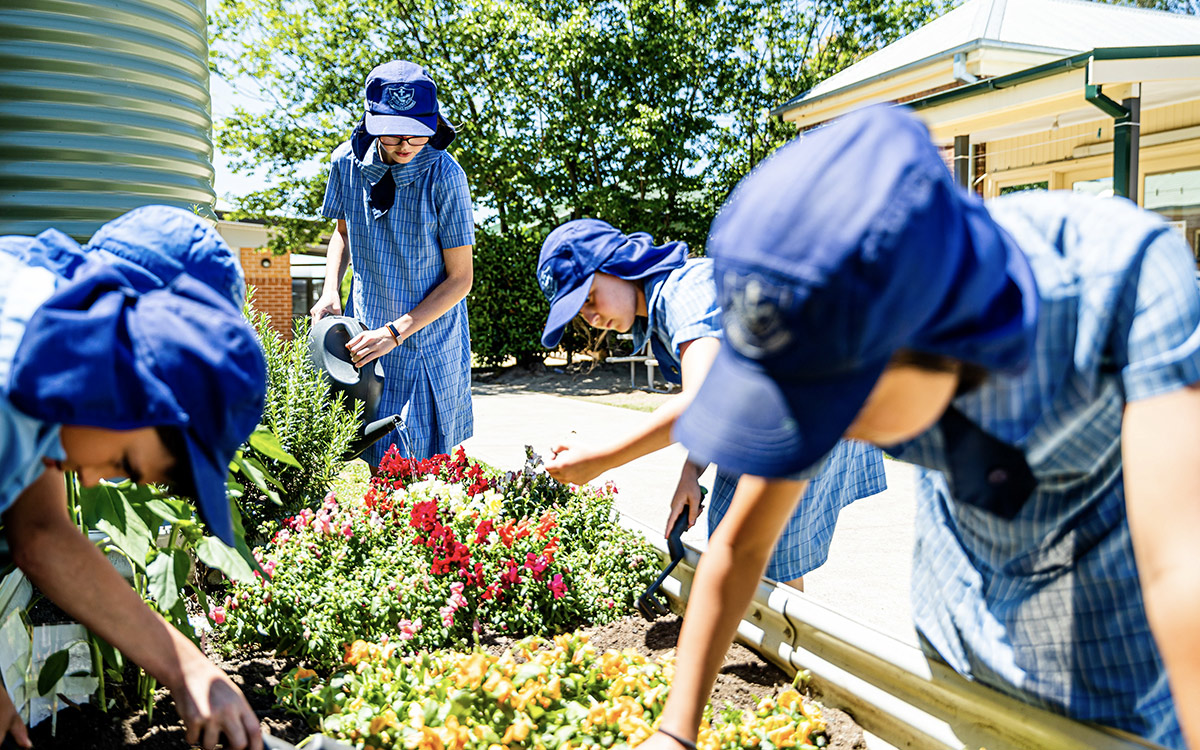 Led by the senior students the gardening club research, plant and care for the variety of gardens (vegetable and ornamental) and the school orchard. Produce grown is sold to the school community and used in the school canteen to support the ongoing needs of the garden group.
Representative sports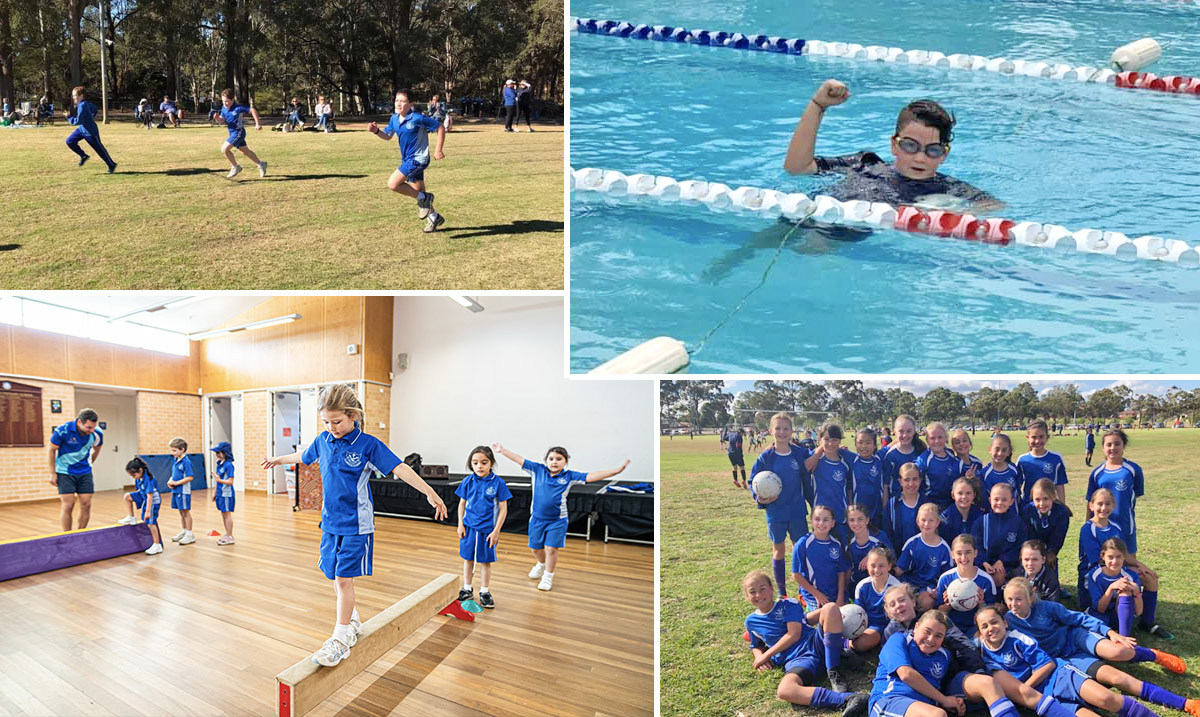 St Monica's students have the opportunity to participate in an extensive range of both team and individual sports. Participation in active pursuits can be an enjoyable, creative and social outlet that has the potential to build esteem. The interests and talents of students are nurtured in a wide variety of activities.
Through the Parramatta Diocese Catholic Primary Schools Sports Association, students have the opportunity to try out for representative sports teams in:
Diving
Basketball
Tennis
Cricket
Touch football
Softball
Soccer
Rugby union
Rugby league
Hockey
Netball
Australian rules
Our school swimming, cross country and athletics carnivals provide a platform for students to represent the school at Zone, Diocesan, CPS, State and ultimately, National levels. Staff members also support the students' participation in local netball, softball, cricket and rugby league competitions.
Our specialist and class sports program are designed to develop sporting skills in a non-competitive, supportive learning environment.
More information on the PDSSSC/NSWCCC can be viewed at the following websites:
Representative Sport
NSWCCC Website
Want an education that's more than just the basics?
Join St Monica's today for a holistic approach to schooling.