St Monica's provides a comprehensive and exciting curriculum, inspiring creativity and a love of learning in all of our students.
Individual talents are recognised and developed through the provision of diverse opportunities and experiences across all aspects of the curriculum. Primary learning includes whole-class, group and individual activities designed to develop an inquiring mind and teach basic learning skills needed for schooling and later life.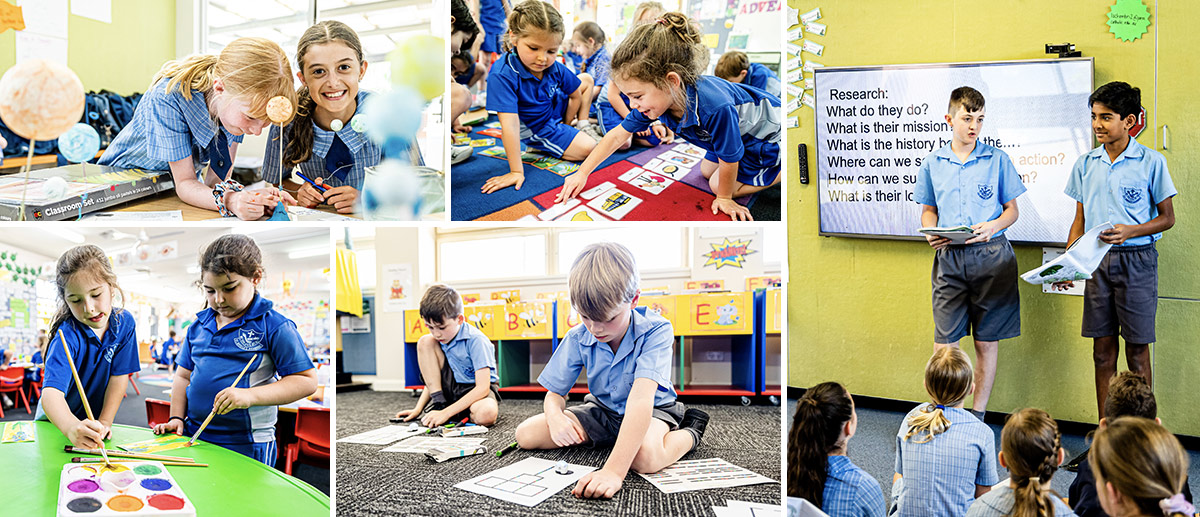 We cover all key learning areas (KLAs) of the curriculum described by the NSW Education Standards Authority (NESA) as well as Catholic Education Diocese of Parramatta.
Mathematics
English
Science and Technology
Human Society and Its Environment
Personal Development, Health and Physical Education
Creative Arts
As a Catholic school we also have a strong religious dimension that runs through all the KLAs and is formally recognised as the additional KLA of Religious Education. St Monica's students K-6 take part in formal Religious Education every day, based on the new Catholic Education Diocese of Parramatta curriculum that is relevant to our students and to the world they live in.
Learn more about our approach to Religious Education and the faith journey of St Monica's students.
---
At St Monica's Primary School we acknowledge parents as the first and main educators of our students and as such, we work together in partnership with the students' best interests at heart. Together we strive to provide an excellent education in a safe and happy school where everyone is valued.
---
Literacy and numeracy are the building blocks of learning, which is why English and Mathematics take up half of students' learning time in primary school.
LITERACY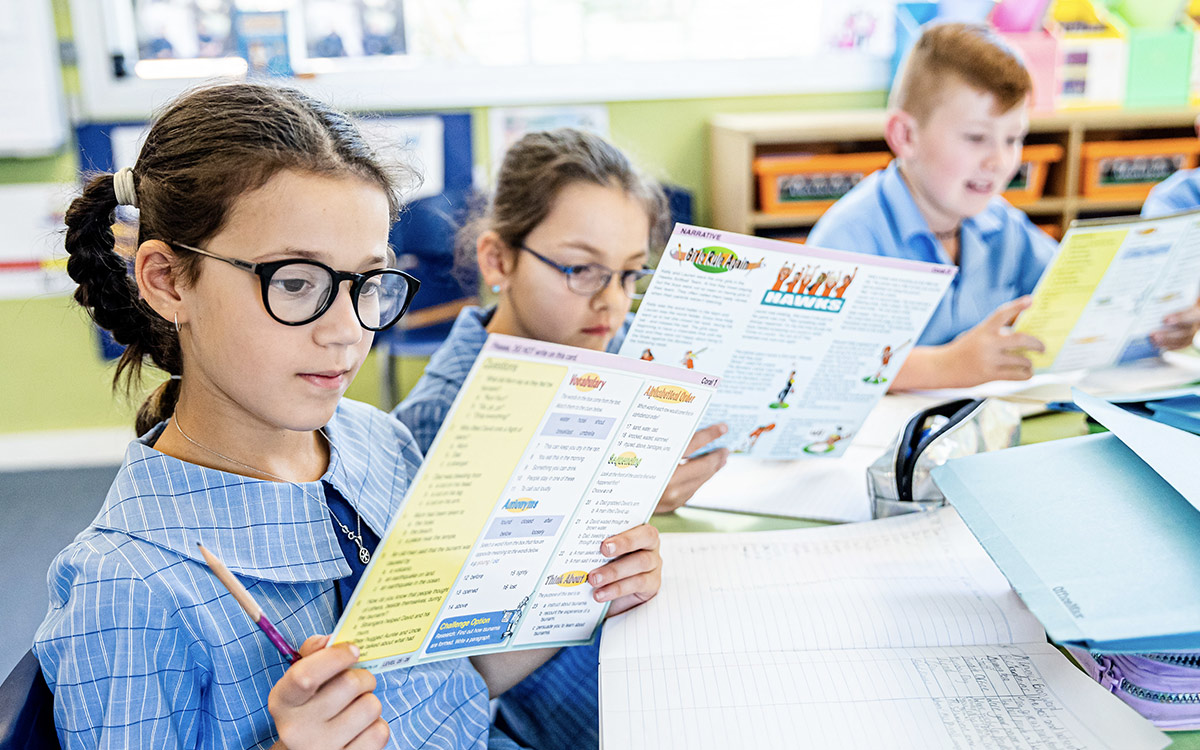 Literacy is key to all learning and enhancing lifelong opportunities for each and every student. At St Monica's we believe that each student should experience a balanced and comprehensive program of literacy instruction daily. The literacy session includes opportunities for the students to engage in talking, listening, reading and writing activities in a series of whole class, small group, paired and individual experiences. Students are exposed to a variety of literature through the forms of spoken, print, visual, multimedia and digital texts.
Students are further supported by specialist programs (Reading recovery in Year 1 and R3 - Reframing Readers Resourcefully - for identified students in Years 5 and 6) and specialist literacy teachers who work with classroom teachers to ensure each child achieves their potential.
NUMERACY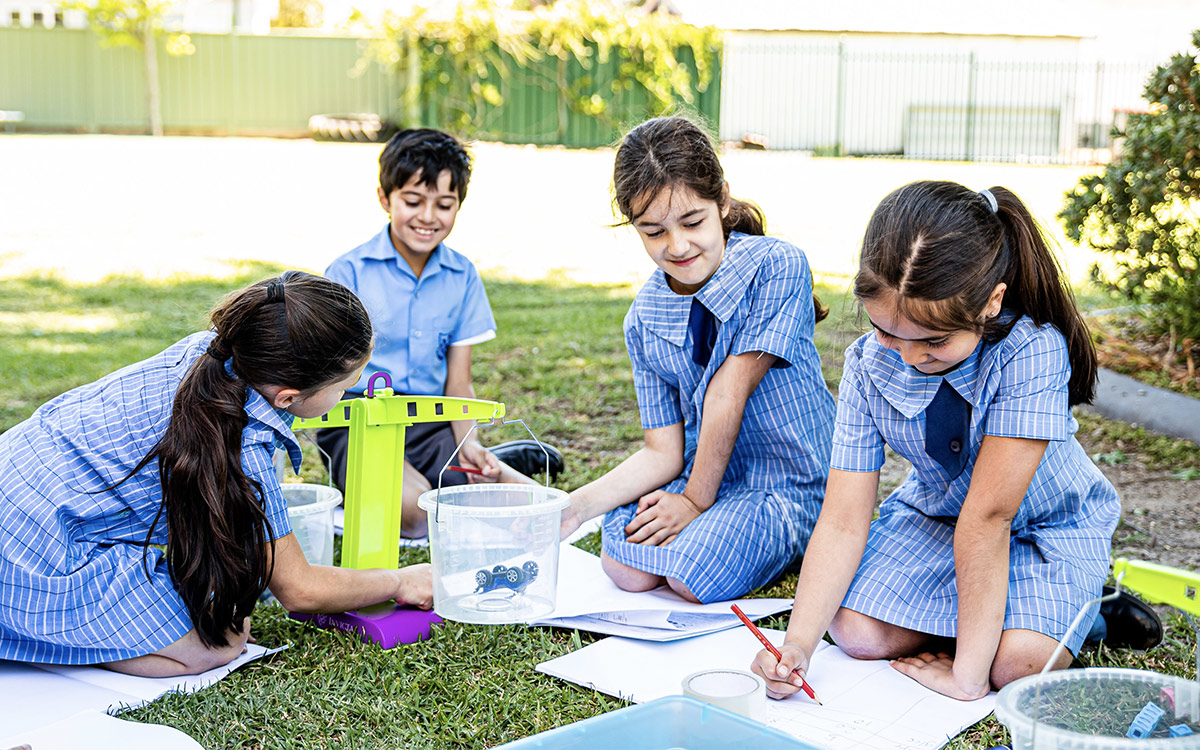 Numeracy involves using mathematical ideas effectively to participate in daily life and make sense of the world. At St Monica's students are given the opportunity to investigate, explore and manipulate both concrete materials and abstract ideas through rich tasks. They are encouraged to articulate their thinking and reasoning and apply their knowledge in a variety of problems.
During the first four weeks of every year, every student participates in a one-on-one Maths Assessment Interview (MAI) with their classroom teacher to ascertain the mathematical strengths and areas for development and to influence goal setting. These are continually reviewed throughout the year. Students are also supported through the EMU (Extending mathematical Understanding) program and teachers work collaboratively with our specialist numeracy teachers to support and promote effective programs to support, encourage and extend learning for K-6.
Got questions about learning at St Monica's?
Ask us TODAY and learn why we are an excellent choice for education