Bee-Bots create a real 'buzz' in Kindergarten learning
25 May 2018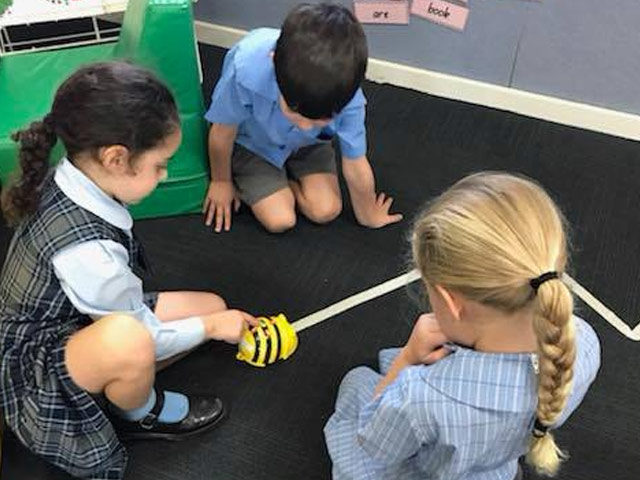 Bee-Bots are an exciting programmable floor robot that St Monica's Primary has been using in lesson lower primary. Its child friendly layout appeals to children and it is a perfect starting point for teaching control, directional language and programming to young children.
Our Kindergarten students loved programming the Bee Bots which taught them the language of position and estimation. They even learnt about 90 degree angles!
Teachers are also able to use the Bee-Bots as a tool to enhance learning in Literacy, Science & Numeracy through a multitude of activities.
Educational benefits include:
Introduction to sequencing and control
Developing positional and directional language
A start at programing sequences and repetitions
Understanding algorithms
Designing, writing and debug programs
Detecting and correcting errors in programs
Supporting development of fine motor skills
With a start to learning like this, theres no limit to what St Monica's students may 'bee' able to do in the future!