St Monica's Goes Rainbow!
31 Oct 2018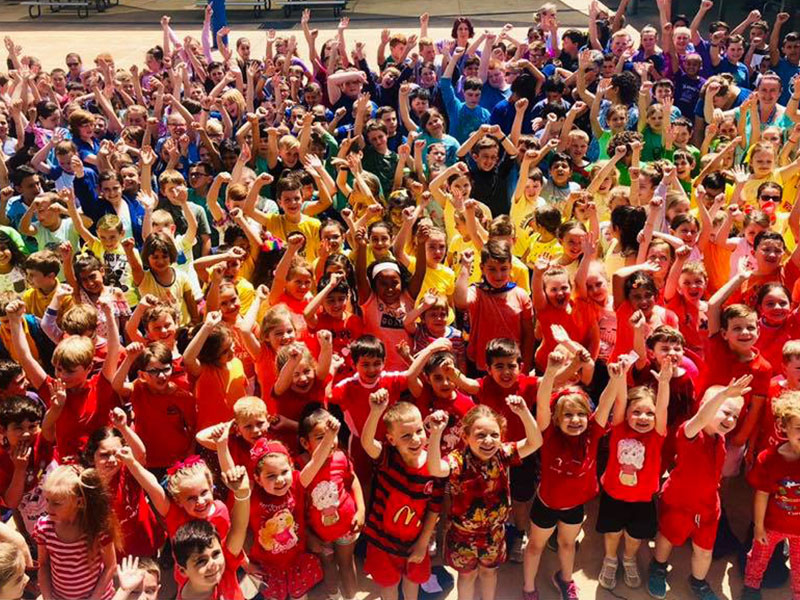 The pupils of St Monica's Primary School in Richmond celebrated Rainbow Day last week to raise funds to help empower people in poor communities.
The children wore rainbow colours and participated in a number of activities on the day, in support of the work of Mary MacKillop Today (formerly Mary Mackillop International) In the spirit of Saint Mary MacKillop. Today's focus is on building dignity through education, health, financial inclusion and livelihoods.
The organisation works with communities in Australia and internationally, empowering people to address the poverty and injustice they face.
St Monica's Rainbow Day began with a liturgy in the school's church, followed by organised games, as well as market stalls including cake stalls, a white elephant stall, and craft items. Leanne Duval, Year 2 teacher and coordinator of special projects, said the rainbow was chosen as the theme of the day, "the rain bow being a sign of god's promise and commitment to always love His people".
"Funds [raised] will help to train teachers and buy resources for students in a number of small schools in Timor Leste," said Ms Duval.
"St Monica's School have made a commitment to the students in Timor Leste to support them with ongoing fundraising. Rainbow day is a fun day where we can reach out and live our mission - to serve others."
The day culminated in a whole school photo in the playground.